Revival of a railway between the Gulf of Mexico and the Pacific Ocean seeks to divert traffic away from the Panama Canal
Mexico is investing in a new logistics corridor connecting the Atlantic and Pacific Oceans that could provide a viable alternative to the Panama Canal. The Panama Canal Authority recently announced that it had been forced to cut the number of ships using the waterway due to the worst drought in over 70 years. Up to 14,000 ships a year have sailed through the canal, but from this month, the number has been cut to 31 ships per day.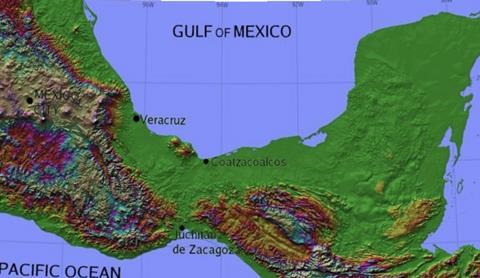 Mexico's Interoceanic Corridor of the Isthmus of Tehuantepec (CIIT) is a plan to connect the Pacific Ocean with the Atlantic in the southeast of Mexico by building a logistics platform on the Isthmus of Tehuantepec, the shortest land corridor between the Gulf of Mexico and the Pacific Ocean, through new rail, road, air and port infrastructure.
Before the opening of the Panama Canal in 1914, it was a major overland transport route known as the Tehuantepec Route.
According to a report in the Financial Times, Mexico has spent around 50bn pesos (US$62bn) on the project, including upgrading the railway, buying land for industrial parks, and acquiring machinery and new rolling stock.
The rail crossing from the port of Coatzacoalcos on the Gulf of Mexico to Saina Cruz on the Atlantic has a transit time of 6 hours and 20 minutes excluding loading time, less than the eight to 10 hours it takes on the 80km canal.
Mexico's president, Andrés Manuel López Obrador, announced in October on Twitter that the CIIT would be inaugurated in on 22 December. He admitted that more effort needs to go into improving and refining some parts of the railway.
But analysts said it could take years to build enough infrastructure and create the underlying industries to attract big global logistics players.
Ricaute Vásquez, administrator of the Panama Canal, acknowledged that "the Mexican solution could definitely be a potential threat" to the waterway.