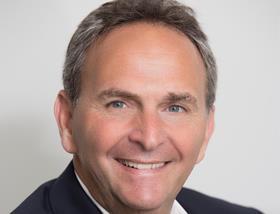 Avocado leader Mission Produce has announced that industry executive leader Mike Browne has joined the company as chief operating officer, reporting to Mission Produce president and CEO Steve Barnard.
"Mike is a respected industry veteran with over 35 years of success in worldwide procurement, operations and distribution of fresh avocados and a variety of produce,' said Barnard. 'Mike embodies an operational excellence rigor and will help us achieve our vision of ongoing double-digit growth. I am confident in Mike's ability to deliver results, guide teams and drive innovation across
our global network."
Effective immediately, Mike will lead Mission Produce's operations while working in concert with the CEO and executive team to continue developing strategies for each department's success, targeting attainment of aggressive growth goals while improving efficiencies.
"I'm honoured to join a company whose global footprint and strategic growth strategy are exceptional," said Browne. "I'm looking forward to partnering with Mission Produce's staff to reinforce innovation throughout a vertically integrated supply chain and accelerate the organisation's continued growth for years to come."