Avocado giant looks to optimise supply chain into Europe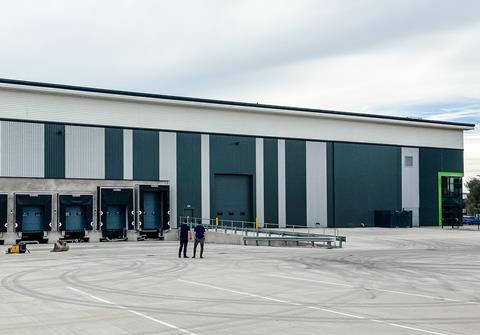 Mission Produce is opening a ripening, packing and forward distribution centre (FDC) in Dartford, UK.
The US-headquartered avocado specialist, which has additional offerings in mangos, expects to commence operations at the facility in 2023.
The move is aimed at strengthening Mission Produce's expanding international footprint and optimising product distribution to the company's European customer base.
"Mission Produce remains at the forefront of emerging markets and continues to lead as one of the largest, most advanced avocado networks globally," said Steve Barnard, chief executive and founder of Mission Produce.
"Mission's UK FDC is a world-class facility designed to streamline operations while delivering a cost-effective model. This milestone represents a significant opportunity for our business and enhances our ability to drive global avocado consumption as we accelerate our reach in the European market."
Mission Produce's owned or partnered production from South Africa, Peru, Colombia and Guatemala is expected to be distributed through the facility.
"We are leveraging our vertical integration and presence in key markets to position us for sustained growth," said Barnard.
"With nearly 6,000ha of owned or partnered farms across South America, our vertical integration well-positions us to provide the European market with a year-round supply of high-quality avocados. We aim to propel the avocado category forward in Europe, as we have in the US market."
The facility is designed to maximise logistical efficiencies and enhance product quality. It will be the first facility to feature the company's exclusive Mission Control ripening room technology, which involves a specialised atmosphere control process to create an optimal ripening environment.
In addition, the facility will incorporate grading visibility technology, which can reduce handling times and minimise fruit damage. Testing machinery, which can determine stages of ripeness with advanced precision, will also be installed.
The facility's site is located near the UK's largest ports and airports. It is also at the intersection of the UK's extensive road transportat networks, with direct access to the M25.
"The facility's strategic location provides Mission with unique access to the growing UK market for avocados while simplifying import logistics and expediting transit times," said Ben Barnard, Mission Produce's vice president of business operations.
"Meanwhile, the facility's sustainable systems and use of renewable energy are expected to promote energy, cost and maintenance savings."