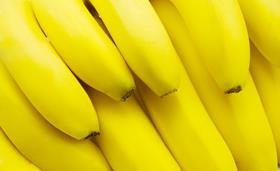 Turkey, the Netherlands, the UK and Algeria bought more bananas from Ecuador during the first quarter of 2013 compared with the year-earlier period.
As a result, the countries now rank among some of the largest markets for Ecuadorean bananas, according to figures from the Central Bank of Ecuador (BCE) and reported by El Universo.
Conversely, Italy, Belgium, the Ukraine, Serbia and Montenegro reduced their imports, and therefore slid down the rankings compared with the first half of 2012.
Eduardo Ledesma, president of the Ecuadorean Banana Exporters Association (Aebe), indicated that repercussions from the economic crisis still persist in various European countries.
Meanwhile, he said that Turkey has expanded as an export destination since the nation redistributes Ecuadorean bananas to countries in the East.
BCE data shows that Ecuador sold US$1.1bn-worth of bananas during the first half of 2013, up 4.8 per cent compared with the previous year.
However, Ledesma pointed out that BCE data indicates an increase in exports since their figures include both bananas and plantains.
AEBE figures, meanwhile, show that Ecuador's banana sendings fell by 8 per cent in the first semester of 2013 compared with 2012.
"Some 150m boxes of bananas were shipped, compared with 165m last year," Ledesma commented.
Ecuador's banana sales varied by market during the first half, according to BCE data.
Turkey received US$106.7m-worth of the fruit, up 168 per cent on last year, meaning the nation now ranks as the third-largest market for Ecuadorean bananas, up from seventh place last year.
The UK, meanwhile, jumped from eleventh to ninth place; Algeria from twelfth to tenth and the Netherlands from tenth to eighth.
On the other hand, Ecuador's banana shipments to Italy fell by 44.2 per cent to US$67.9m in value during the first six months of the year, pushing its ranking down from third to fifth place.
Similarly, Belgium fell from fifth to sixth place; the Ukraine from eighth to eleventh and Serbia and Montenegro from ninth to sixteenth.