Christmas shipment of the well-known pomegranates from Elche will reach 12 European countries and 30 Spanish provinces
The Granada Mollar de Elche PDO has embarked on its annual Christmas campaign to ship 250 cartons of pomegranates to people from the Valencian Community who live elsewhere.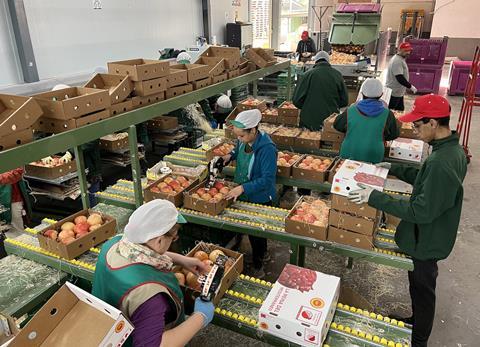 The initiative, which forms part of the Valencian Government's El Nadal és valencià (Christmas is Valencia), has this year seen boxes of the fruit sent to people across 30 Spanish provinces and 12 European countries, including France, Germany, Romania and Sweden.
The president of the PDO Granada Mollar de Elche regulatory council, Francisco Oliva, highlighted the great reception that this initiative receives every year.
"There are many people who have been asking about this campaign for months and such is the interest that it arouses, that the requests were completed in record time," he said.
"That for us is a satisfaction but what excites us the most is being able to spread joy, happiness and affection through this Christmas shipment."
Oliva continued: "these dates are very important and for people who live far from home it is very nice that your family and friends remember you and it is very special to receive a gift that brings you closer to the flavours of your land".