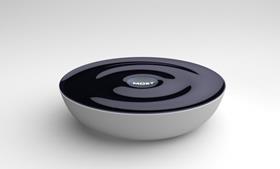 Swedish internet of things company Most has been nominated as one of the most innovative companies in Sweden within the Agtech (agriculture Tech) and Food Tech industry by leading trendspotting company AGFO.
AGFO's list is comprised of 171 companies and Most is represented as one of the few companies operating in the 'sensor' area.

"Its great to get this kind of recognition from independent trend spotters like AGFO" said Jon Hjertenstein, chief executive at Most. "Our solution helps many different industries address problems during transport and the industry where we today have most customers is in the perishables industry. Our customers experience a real value of our services and within perishables we help to increase the shelf life which in the end reduces food waste."
The Most monitoring solution tracks location, temperature, humidity, shock and light, all in real time. The device is placed in a container, truck or train and collects data in which is displayed in the company's web-based service, and the customer gets alerts via email and can take proactive actions to address any issue that arise.
The solution is sold on all five continents with local agents or distributors based in 22 different countries and through partnerships with large global shipping companies.
"To monitor your supply chain in real time is really moving from a luxury to a necessity,' Hjertenstein added. 'Legislations are changing and moving toward a demand of real time monitoring, this is exactly what we do."