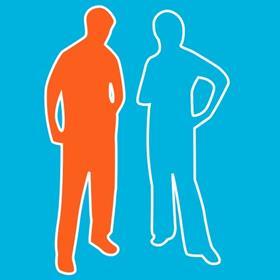 The new board of Unaproa, the Italian union of fresh fruit and vegetable producer organisations, has confirmed the appointment of Mario Alberto Levi as its new president, with Roberto Cera, Ambrogio De Ponti and Antonio Schiavelli the new vice-presidents.
The Chilean arm of US-based fresh produce giant Dole has announced that group president Dino Pruzzo Mazanet passed away in Santiago in January after a battle against cancer.

Plump Costa Rica, the Central American subsidiary of Portuguese grower-importer Luis Vicente, has appointed Pedro Castro as its new commercial director. He replaces Silvio Kattengell.
Stemilt Growers' founder and former president Tom Mathison (pictured) died on 26 December 2008, aged 82, after suffering from cancer. Mr Mathison established the US family-owned-and-operated grower-shipper of apples, pears, cherries, tree fruit and blueberries in 1964.
International fresh produce producer-marketer Naturipe Farms has appointed four new directors. Michael Bentel joins as director of food safety and quality assurance, Richard Burden is the new director of transportation, Robin Doran is director of communication and Mohinder Sikka is senior director of operations.

Sunkist Growers has announced the appointment of Thomas Chao to the position of resident horticulturalist, working as part of the Fruit Science Department at the group.

Wal-Mart has announced the promotion of Doug McMillon to the position of president and CEO of Wal-Mart International.
GlobalGAP has announced that its members have elected a new board of industry leaders. Producer/Supplier representatives include Josse de Baerdemaker, Bert Urlings, Carlos Perez, Juan Bautista Mir Piqueras and Richard Yudin. Retailer representatives are Andrea Artoni, Hug Byrnes, Horst Lang, Stephen Ridge and Johan Zueblin.

Arie de Bruijn, the outgoing CEO of returnable transport packaging pool operator Euro Pool System, has been named a Knight of the Orange-Nassau Order in recognition of his outstanding contribution to society.
Hired? Fired? Retired?
Send all your personnel news to:
people@fruitnet.com