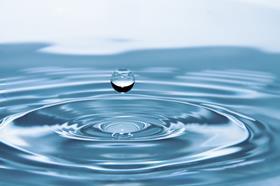 Nanobubble tech company Moleaer and liquid fertiliser group RainAg have announced a partnership to market new nanobubble-infused fertilisers.
The partnership will combine Moleaer's patented nanobubble technology with RainAg's patent-pending Rain Technology.
RainAg's nanobubble-infused fertilisers have been trialled and utilised across a range of commodity crops including fruit and vegetable crops, corn, cotton, wheat and sugarcane.
According to the companies, the nanobubble enhanced RainAg fertilisers have significant benefits, including increased crop marketability by more than 110 per cent in strawberries, a reduction in fertiliser utilisation, and a reduction in off-target nutrient run-off and groundwater leaching.
In agriculture, Moleaer's nanobubbles have independently been proven to improve irrigation water quality, resulting in 50 per cent reduction of crop loss by disease, increased crop resilience in high heat temperatures up to 110°F, and reduction of Pythium levels of up to 94 per cent.
The groups said that, when combining Moleaer's nanobubble technology with RainAg fertilisers, farmers would be able to reduce operational costs, reduce risks from crop loss and reduce the environmental impacts to local water sources from increased phosphorus and nitrogen levels.
"Moleaer has demonstrated its patented nanobubble technology is superior for increasing root zone oxygenation and plant health compared with other methods,' said Tim Ford, general manager of RainAg. 'We are excited to partner with Moleaer as the exclusive nanobubble technology provider for our patent-pending process.
'Our fertiliser-processing technology is a quantum leap forward in the evolution of fertiliser efficiency,' he outlined. 'Through our trials and in-field results, we've demonstrated that our fertilisers reduce costs for farmers while also reducing the environmental impact of agriculture in America.'
"We're proud to partner with the innovative team at RainAg as their nanobubble technology provider,' said Nicholas Dyner, CEO of Moleaer. 'Our award-winning nanobubble technology has been proven to provide significant sustainability benefits to agriculture, specifically fruit and vegetable crops.
'With RainAg, we're able to enhance and improve farming practices for larger commodity crops, reducing nutrient runoff and leaching and improving crop yields, all while American farmers are faced with significant heat waves and water shortages,' Dyner added.