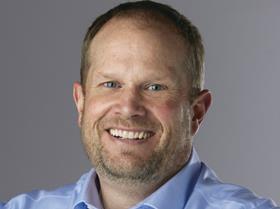 Fall Creek Farm & Nursery has hired J Nathan Jurgens as its information technology director.
He is responsible for development, planning, and implementation of worldwide IT strategy to accelerate business growth and enable the company's innovation objectives, while ensuring optimal return on investment, cyber security capabilities, and recruitment and retention of top IT talent globally.
Jurgens is based in the company's Oregon headquarters and reports to co-CEO Oscar Verges.
"Nathan brings a wealth of CIO and IT consulting experience across a variety of industries and international businesses to his new role at Fall Creek," said Verges.
"We look forward to working with him to standardize our IT platforms and tools worldwide, ultimately enhancing our customers' experience."
Jurgens brings 15 years of experience in IT systems to Fall Creek, including integration of business applications, support, process workflows, compliance, cybersecurity, and business planning in vertical markets including finance, healthcare, higher education, and manufacturing.
Most recently, he was an IT consultant specializing in project management based in Alabama.
"I'm very excited to help Fall Creek realise its vision of a World with Better Blueberries through systems and processes that make us more agile for our customers," said Jurgens.
"It also feels right, like I've come full circle, since I grew up in Oregon and worked summer jobs picking blueberries as a teenager."
Jurgens has a Bachelor of Arts degree in Spanish language from University of Texas at Austin and a Master of Business Administration degree in information security management from Saint Leo University in Florida. He is fluent in English and Spanish.