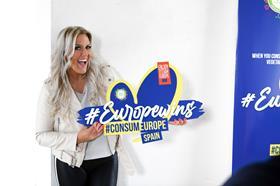 FruitVegetablesEUROPE (Eucofel), has launched its 2021 marketing campaign for consumers in Spain, Germany and Belgium.
Under the slogan 'CuTE-4You: Cultivating the Taste of Europe for You', the Brussels-backed campaign highlights the essential work done by the sector during the pandemic and encourages consumers to buy European-grown fruit and vegetables.
It features videos of former participants in the Eurovision Song Contest: Germany's Natalie Horler, Kate Ryan from Belgium and Blas Cantó and Soraya Arnelas who have both represented Spain, as well as a range of internet and social media actions.
"We all know that the best way to thank EU farmers for their efforts is to consume and enjoy European fruit and vegetables," said FruitVegetablesEUROPE's president, Juan Marín.
"With this campaign, the consumer wins, the producer wins and Europe wins."
The €922,000 promotion marks the latest stage of FruitVegetableEUROPE's 'Cute - Cultivating the Taste of Europe' global marketing strategy, which was launched in 2018 and has reached an estimated 220m consumers to date.
Janusz Wojciechowski, the EU Commissioner for Agriculture and Rural Development, said:
"The Covid-19 outbreak has triggered an unprecedented crisis. I am deeply grateful to our farmers and producers who have demonstrated their resilience and have continued to provide Europeans with safe, high-quality food during the pandemic."