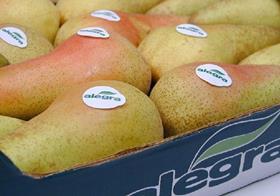 Italy's Associazione Nazionale Donne dell'Ortofrutta (National Fresh Produce Women's Association) has launched a campaign to underscore the safety of Italian-grown fruit and vegetables amidst growing consumer concerns about the coronavirus.
The 'I support Italian fruit and vegetables' social media campaign seeks to allay fears of consumers and buyers that the virus can affect the quality and safety of Italian-grown fresh produce.
'The message is simple and it is also confirmed by the European Food Safety Authority. There is no transmission of Coronavirus via food. The products grown in Italy have no health problems, on the contrary, it is important to increase their consumption in order to boost the immune system," said the president of the association, Alessandra Ravaioli.
"Therefore, in support of our products we have created a 'filter' to be used on Facebook and Instagram to increase consumers' confidence and awareness in our products."
The campaign has already obtained thousands of supporters both in Italy and abroad in the few hours since it was launched.
The outbreak has taken a particularly heavy toll in Italy, with more than 3,000 confirmed cases and 107 deaths as of Thursday.
The Italian government has acted decisively to contain the outbreak, most recently shutting down all schools and universities for a two-week period.
"For this reason, there is no point in restricting the export of Italian fresh products – as a matter of fact, in Italy there is the highest concern for public safety and health, and safety measures have been put in place immediately. This is a guarantee for everyone," Ravaioli added.
"We therefore ask for more precise information provided from the media and support from the government to the export of our fruit and vegetables.'
Italy is the second largest producer of fresh fruit and vegetables in Europe and a pioneer in the development of integrated agriculture.
"European fruit growing was born in Italy in the early 1900, and thanks to the unique and excellent capabilities of our farmers we remain at the vanguard of horticultural production," Ravaioli said.
"Our association stands by the products of its associates companies: they are grown with love and passion, processed and selected with the utmost attention to hygiene and environment, taking care of every little detail."
The campaign can be accessed by the following link:
www.facebook.com/profilepicframes/?selected_overlay_id=933364943767849