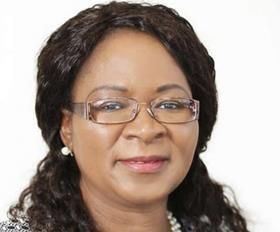 Dr Nompumelelo Obokoh, a Cambridge University graduate in the field of plant molecular biology, has been appointed to the board of Fruit South Africa (Fruit SA).
The organisation welcomed Obokoh's appointment, highlighting that she had joined the board at a time of unprecedented economic uncertainty in the country.
Obokoh said she hoped to contribute to the success and growth of the organisation, as it seeks to expand its service, global influence and gain market access in key regions.
'The Covid-19-induced economic crisis presents an opportunity for the fruit industry to leverage on foreign exchange gains, thus strengthening its value proposition as an important and strategic partner to South Africa's economic recovery efforts,' she said.
Obokoh is the second female director on the board, joining Vangile Titi-Msumza. The other directors are the long-standing industry association directors Anton Kruger, Anton Rabe, Derek Donkin, Justin Chadwick and Willem Bestbier.
Fruit South Africa said that the present challenges presented an opportunity for the entire board to collaborate, innovate and calibrate, as it continued to lead the industry.
Obokoh's main focus areas at Fruit South Africa will include providing support on external relations, projects and strategy.
Justin Chadwick, chairman of the board of Fruit South Africa, said he welcomed the vast experience and in-depth knowledge in so many fields which Obokoh was bringing to the organisation.
"She has already shown vision and leadership abilities that will assist the South African fruit industries as they strive for inclusive growth,' he outlined.