Enrique Bellés said the interprofessional will continue working to extend the cold treatment requirement to other citrus fruits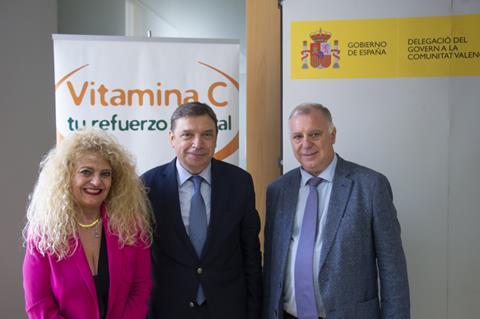 Spanish orange and mandarin interprofessional Intercitrus has elected Enrique Bellés as its new president at its general assembly. This is the fourth time that Bellés has taken on the role.
Bellés said this last campaign had heralded the "resurgence of Intercitrus". He praised its role in helping secure new regulations requiring cold treatment for EU imports of South African oranges.
He suggested that the successful management of Intercitrus during the next financial year would be assessed on two objectives, namely to agree on an approved contract and to be able to secure European funds to promote citrus marketing campaigns.
Outgoing president Inmaculada Sanfeliu said efforts should now focus on ensuring compliance with the new cold treatment protocol, which came into force on 14 July.
Responding to the news that South Africa has taken the dispute to the World Trade Organization, Spain's Agriculture Minister Luis Planas insisted that the new rules are "fully compatible" with WTO regulations.
Planas noted that the decision by EU ports to detain a number of containers arriving from South Africa showed that in many cases the new regulations were not being complied with.
Bellés said that despite "pressure from the highest level" to annul the new rules, Intercitrus would continue working to extend the cold treatment requirement to other citrus fruits – namely mandarins and grapefruit.
Planas confirmed that the Agriculture Ministry would support this extension at the appropriate time.
The minister also reiterated that Spain would defend the classification of citrus as a "very sensitive product" in the face of the review of the Trade Agreement between the EU and Southern Africa.
Planas added that Brussels continues to work on reciprocity through the integration of so-called 'mirror clauses' in all treaties signed by the European Commission in order to guarantee equal treatment in production conditions with respect to imports from third countries.