Zeder has sold its share in South African fruit exporter Capespan with another local investment company buying in
South African investment company Zeder has announced that it has entered into an agreement to sell its shareholding in well-known South African fruit exporter, Capespan.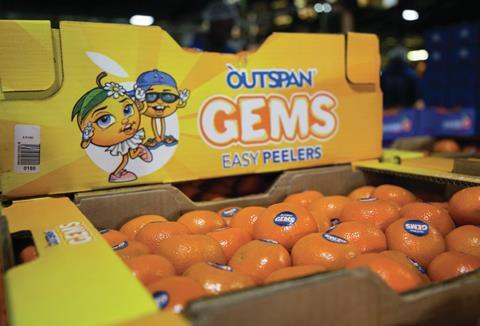 Zeder has been the controlling shareholder in Capespan for more than a decade.
Capespan said in a statement that Zeder's investment was purchased by a company called 3 Sisters, a special purpose company owned by a Black Economic Empowered investment consortium that is backed by a South African-based agriculture fund.
"The transaction is still subject to certain conditions that need to be fulfilled before it can be finally implemented, amongst others, the approval of the transaction by the Competition Commission. It is expected that the transaction will be finalised early in January 2024," said Capespan.
"3 Sisters see in Capespan a successful and sustainable business, with strong leadership, good management, dedicated and committed employees, value enhancing brands and healthy customer and supplier relationships."
The deal provides for all the shares Zeder holds in Capespan and gives the new investor control of the company.
Zeder will however retain its investment in Capespan's pome farming unit, which consists of the three apple and pear farms and a Novo packhouse. These assets and their employees do not form part of the sale transaction.
Although the pome farms and Novo are excluded from the transaction, Capespan said they will continue to be managed by the current farms and packhouse teams, and the company will continue to provide managerial, administrative and financial services.
According to the statement Capespan' grape and citrus farms, as well as Capespan's farming and marketing operations in South Africa, Namibia, the US, Canada, Europe, India and the UK will remain unaffected by the sale, apart from having a new controlling shareholder.
It is understood that Capespan will also continue to market and sell all the pome fruit produced on the farms, and Novo will continue to pack all the fruit from the farms.
"Effectively, it is business as usual," said Capespan.
"The purchaser's vision for Capespan is firstly that Capespan continues to conduct and grow its business on the same standards, with the same teams and employees and with no disruption to any of its customers or service levels.
"In short, after finalistion of the transaction, Capespan will continue to do business as usual, and our growers and customers will continue to receive the high service delivery standards to which they have become accustomed."
Capespan said its new shareholder envisions unlocking substantial growth opportunities for Capespan in future.
"With 3 Sisters' experience in the agri sector and the commercialisation of agri-assets, access to cost-effective funding from its funding partner with an appetite for agri-related investments as well as its strong Black Economic Empowerment credentials, the purchaser is well-positioned to assist Capespan to explore growth opportunities and expand its farming operations and marketing footprint globally."
Capespan said the opportunities for growth will benefit Capespan, its employees, growers, customers and partners going forward.
The media statement also said the transaction will not result in any other structural changes for Capespan, either on the corporate side or on the personnel side.
"The purchaser is not an operational company in the fruit industry and will thus continue to rely on the Capespan team to deliver the required expertise to run the business. This transaction is the beginning of a new and exciting era for Capespan, its employees and other stakeholders. Capespan will continue to enhance our service delivery to our customers and maximise returns to our growers," it said.