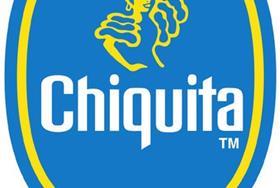 US-based fresh produce giant Chiquita Brands International is facing a new lawsuit brought by 242 Colombians who claim that they and their relatives were victims of violence by Colombian right-wing paramilitaries.
The damages suit was filed in a US District Court in Florida, with the complaint based on the fact that Chiquita made payments to the United Self-Defence Forces of Colombia (AUC) – payments that Chiquita admitted to making in 2007 in order to protect employees in the country.
The plaintiffs have alleged that either they or family members were killed or seriously injured by the AUC during the period that Chiquita was originally accused of making payments of over US$1.7m to the group, between 1997 and 2004.
Chiquita agreed to pay a US$25m fine in 2007 to settle the original complaint following an agreement with the US Justice Department. The US government has now declared the AUC a foreign terrorist organisation.
'The lawsuit, and others like it, will hold Chiquita – which had revenues in excess of US$3.5bn last year – accountable to those victimised by its unlawful conduct,' Lee Wolosky, a partner at plaintiff representative Boies Schiller & Flexner LLP, told Reuters.
'Chiquita has already admitted to engaging in criminal conduct that violated federal law by making systematic financial payments to a foreign terrorist organisation,' Mr Wolosky added. 'Yet it has refused to provide compensation to the victims of terrorist activities made possible by its regular, repeated and knowing financial support.'