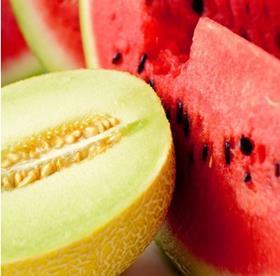 After years of natural disasters and political instability, the Nicaraguan agricultural industry is reportedly getting back on its feet, with exports to several countries registering an upturn during 2011.
In particular, sendings to the US have risen by 32 per cent in value terms so far this year, according to figures from the Export and Investment Centre of Nicaragua (CEI) and reported by Infosurhoy.com.
"This is significant because compared with other Central American nations, Nicaragua leads in terms of its export value increase," said Roberto Brenes, general manager of CEI, a public-private organisation which supports exporters.
Total agricultural exports from Nicaragua to the US reached US$4bn in 2010, according to data from CEI.
The East Coast (especially New York to Miami) ranks as the primary destination in the US, particularly for Nicaraguan coffee, melons, watermelons, cereals and potatoes.
"The US has become a key region for export growth in Nicaragua," explained Mr Brenes. "It is now the final destination for the majority of the products exported by the country."
The diverse population of the US, which is home to millions of Latin Americans, is a major factor in the emergence of the market as a major consumer of Nicaraguan products, the report said.
"Agricultural exports have grown around 10 per cent per year to the US, catering to the needs of people of Latin American-Caribbean origin, who are large consumers of root vegetables," said álvaro Cantilever, business manager at exporter Agropecuaria de Exportaciones.
"Today, these type of exports represents US$12m `a year` in sales – US$10m more than six years ago."
Nicaraguan producers are also selling their products in other markets, according to CEI.
In 2010, sales to Europe totalled US$200m, comprising mainly organic coffee and cocoa, honey, cigars, sesame seeds and fruits and vegetables.
"Our aim is that during this year we reach the US$2bn in exports threshold," said Guillermo Jacoby, vice-president of the Association of Nicaraguan Producers and Exporters (APEN).
"We need to enter new markets and further negotiate in promising markets such as Mexico."