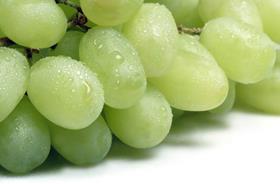 Building on its Ocean Spray Family Farmer-Owned berry and citrus partnership, fresh produce importer-distributor Oppy has announced plans to ship its first grapes with the Ocean Spray brand in May.
Oppy will launch the Ocean Spray branded grape line with the Mexican season, then transition to its California programme in the summer, and move into imports by the autumn.
The group will offer its high-brix grapes under the widely recognised Ocean Spray label, which has 'become synonymous with quality and trust'.
"The Ocean Spray brand is a household name that has earned consumers' trust by consistently delivering exceptionally high-quality products for decades, which makes our partnership a natural match," said Oppy's senior vice-president of categories and marketing James Milne. "The growing range of produce that Oppy offers under this well-known and beloved brand also meets top quality standards and exceeds customer expectations across the board."
"We're thrilled to be continuing our robust partnership with Oppy and deliver high-quality, nutritious fruit to families worldwide," said Chris O'Connor, chief marketing officer at Ocean Spray.