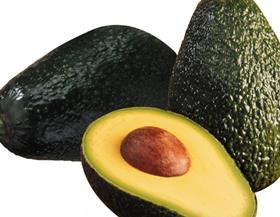 Israeli producer-exporter Agrexco's organic export season is well underway, with the start of its organic pomegranate season marking the third stage of the campaign.
Germany, the Netherlands, the UK and Scandinavia are the target markets for this year's organic drive, which also includes Sharon Fruit persimmons and Ettinger avocados.
'Agrexco is encouraging more and more conventional growers to become organic growers in spite of the long conversion process and high costs it requires,' said group product manager Eitan Kurant. 'This season we hope to increase quantities and expand our presence in the organic markets of more European countries.'
The organic avocados, grown from Kibbutz Dan in the north to Kibbutz Nirim in the south, will be marketed in Europe and the US until April 2009. Export volumes are expected to increase this season, from 1,500 tonnes to 1,900 tonnes.
Exports of organic pomegranates will increase by 50 per cent this season, Agrexco said, with Sharon Fruit exports set to rise from 7 tonnes last year to 70-80 tonnes. 'The fruit (persimmons) will be marketed to specialist organic stores, mainly in Germany,' said Mr Kurant.