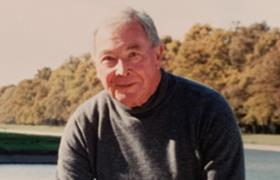 Organics Unlimited, the San Diego-based grower and distributor of organic tropical fruit, has announced the death of organic banana pioneer Carlos Cortes, Sr, the farmer who commercially introduced organic bananas to the US in 1974.
Cortes was the father of MayraVelazquez de León, president and CEO of Organics Unlimited and GROW.In 1974, he founded the Mexican-American Fruit Company, better known as MexAm, and began marketing organic bananas which was an industry first for the US.
In a letter sent to his daughter shortly before his death, Cortes said:"A company without clear values cannot develop a presence in market, even when it has the economic resources to grow.
"A company that provides goods or services with a priority on human, economic and social values will be the one that best meets its customers' needs, develops its people and provides the highest return on investment to its shareholders."
Velazquez de León said her father's legacy lived on through Organics Unlimited, the company she established in 2000 and at which she currently serves as president and CEO along with Cortes' granddaughter, DaniellaVelazquez de León, who is general manager.
Velazquez de León said the company had lost a father, a friend and a role model, while the organic banana industry had lost an icon.
"He was an engineer by profession and a farmer at heart. Many of you who got to know him know that he was absorbed by the authenticity of life, making everything a learning experience," she said.
"He paved the way for all who followed in his footsteps. Many of you might remember the days when organic fertilisers had to be made by hand with natural ingredients, when wooden crates were used to pack the fruit and when watching his memorable polka dot truck driving by meant that organic bananas were being delivered.
"Back then, it was a time when sustainability was not in a part of the mainstream vocabulary and when farming wild really meant organic, and social responsibility meant taking care of every single employee because they were also considered family."
Velazquez de León added that her father's legacy would live on through his contributions to a better, more sustainable food system and through four generations of family banana growers that continue his visionary work.
"We will remember what he taught us about organic farming: the importance of caring for our land, the history and tradition that we carry on, and the immensity of what is possible when a group of like-minded, values-based pioneers work together," she said.
To honour the memory of Carlos Cortes, Sr, the Organics Unlimited is to launch a scholarship in his name through its social responsibility programme, the GROW Fund at the International Community Foundation starting with the 2022/23 academic year.
The scholarship will benefituniversity graduates from Mexico seekinga master's degree, preferably in agronomy or a related field.