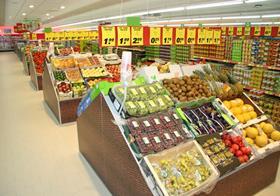 Antitrust officials in the Czech Republic have approved the acquisition of Plus by Rewe Group-owned Penny, increasing its share of the Czech market from 16 per cent to 22 per cent.
As a result of the move, Rewe Group announced that 30 Plus outlets (formerly owned by Tengelmann) will be incorporated into the sales network of the Billa chain. Additionally, the former Plus storage facility in Radonice and Penny warehouses in Jirny and Lipnik will remain in operation after the acquisition.
'The working relationship between both companies during the merger process was exceptionally good and extremely professional,' said Klaus Schneider, managing director of Penny in the Czech Republic. 'In particular, the integration of Plus employees into the Penny organisation is outstanding.'
All Plus stores are set to be converted into Penny outlets by the end of 2009, doubling the group's portfolio to nearly 300 stores in the country.
'We will remain the (leading) Czech discounter and offer a large range of Czech and regional products in our assortment to compliment our international brand products,' said Pavel Kebisek, managing director of Penny in the Czech Republic. 'The offerings will also be enhanced by the proven and successful products in the Plus assortment.'