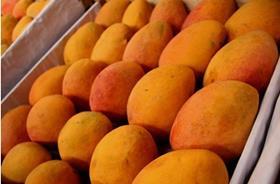 Exports of fresh Peruvian fruit and vegetables reached US$521m in January, a 12 per cent increase on the same period of 2019, according to the Association of Agricultural Producer Guilds of Peru (Agap).
Vegetable exports grew 20 per cent to US$57m, with asparagus accounting for US$45m of this, onions for US$8m and garlic for US$3m.
Fruit shipments were up 11 per cent on the previous year at US$464m, with table grapes accounting for US$322m of the total. They were followed by mango with US$89m, an increase of 14 per cent on 2019.
Blueberry exports totalled US$28m in January, with organic bananas registering US$14m of sales and avocados US$4m.