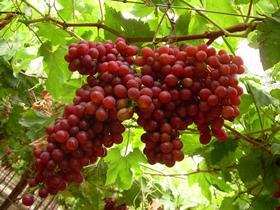 Peruvian fruit exports to Thailand registered a 36 per cent decrease in value in 2020, as reported by consultancy Freshfruit Peru.
The Asian country imported US$14.3m of fruit last year, compared with US$22.2m in 2019.
The fall was mainly due to a big drop in exports of Peruvian grapes, which account for the majority of fruit shipments (58 per cent).
Grape shipments to Thailand contracted by 54 per cent in volume and 56 per cent in value last year to 3,875 tonnes and US$8.4m respectively.
However, shipments of Peruvian blueberries and avocados to Thailand rose last year. Blueberry exports totalled 269 tonnes, worth US$3.2m, an increase on 31 per cent on 2019, while avocado exports went from 57 tonnes worth US$329,000 in 2019 to 551 tonnes worth US$2.7m tonnes in 2020.
Elsewhere in Asia, Peruvian fruit exports to Singapore grew 39 per cent to US$4m last year, Freshfruit Peru reported. Cranberries led the export change, with shipments totalling 431 tonnes worth US43m.
In Australia, meanwhile, imports of Peruvian fruit grew 7 per cent to US$4.2m compared to 2019.