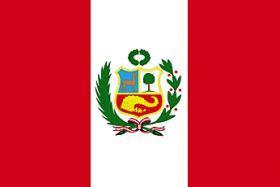 Peruvian President Ollanta Humala is this week embarking on a tour of Europe in an effort to strengthen strategic partnerships and ensure economic growth for Peru.
The tour started yesterday (Tuesday 13 November) in France and will also include visits to Portugal and Spain, according to a report by Andina Peru.
In France and Portugal President Humala will meet with business entrepreneurs to showcase investment opportunities in Peru.
President Humala will also attend the 22nd Ibero-American Summit of Heads of State and Government in Cadiz, Spain, on 17-18 November.
Vice-president of the Andean parliament, Hildebrando Tapia, said President Humala's tour will help Peru to sustain its export growth in a globalised world.
Between January and September, Peru's total exports to France and Portugal fell in value terms by 10 per cent and 13 per cent respectively due to the economic crisis and recession in the countries, according to the Peruvian Exporters Association (Adex).
Up to September, France and Portugal ranked the ninth and thirteenth-largest markets for Peruvian exports, Adex data indicates.
Despite the decline in sendings this year, Adex president Juan Varilias affirmed that European countries will continue to be "very important markets" for Peruvian products.
President Humala's visit to Europe will also build on the signing of a Free Trade Agreement between the European Union, Peru and Colombia, in June this year.