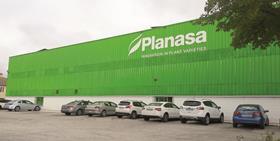 Planasa has set up a new subsidiary in Peru to develop its burgeoning blueberry business in the Andean nation.
Planasa Peru will roll out new blueberry varieties from the company's R&D centre in Huelva which were launched commercially last year.
The subsidiary will be headed up by newly appointed managing director Marcelo Luengo, who has 20 years of experience working in the Chilean and Peruvian fruit sector.
"We already have six commercial varieties with spectacular characteristics like better sizes, flavour, firmness and yield, longer shelf-life and ease of harvesting, which I am sure will adapt very well to Peru's climate," Luengo said.
"Peru is set to undergo a period of varietal replacement and Planasa will be there for it, delivering not only plants but also a general support adapted to the needs of the producer and final consumer."
Luengo said he was proud to take up the challenge of representing one of the leading nursery and breeding companies in the world.
"We have a tremendous and very professional team working every day in the search for new varieties that respond to the needs of producers and final consumers and do so with passion and dedication, so being part of this select group is a real pride," he stated.
Planasa president and CEO Alexandre Pierron Darbonne added: "Because of his great experience in Peru, his spirit of teamwork and his approach to the needs of farmers, we are convinced that Marcelo is the ideal person to lead this project and represent the Planasa style in Peru ".
With the opening of its Peruvian subsidiary and its consolidated presence in Mexico, Morocco and China, Planasa is present in the main blueberry growing regions in the world.