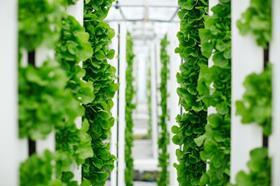 Indoor vertical farming technology company, Plenty Unlimited, has announced the appointment of Arama Kukutai as its new chief executive.
Kukutai brings to the role over two decades of leadership within farming, agriculture investment and sustainability, and will oversee Plenty's growth into a scaled vertical farming company.
Matt Barnard, co-founder and former chief executive, will continue to serve as executive chairman of the board.
Kukutai, who is also currently serving as currently serving as co-founder and partner of agribusiness venture firm Finistere Ventures, said he was excited to lead Plenty's evolution from R&D to growing the business at scale.
'Indoor agriculture has long promised a solution to the challenges facing traditional growing, including solving year round supply, supply chain disruption, water use and widespread pesticide and chemical use," said Kukutai.
"It has taken Plenty a decade of work to solve the technology and operating challenges and build economically viable, scalable farms that can deliver clean, nutritious and delicious food here in America, and globally in years to come. With the Compton Farm opening this year, Plenty will lay a huge marker in proving the viability of a new wave in food security and sustainability.