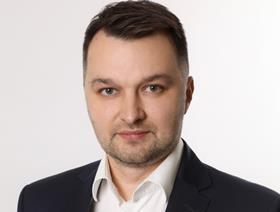 The global coronavirus outbreak and testing weather conditions were two of the challenges that Polish apple supplier Genesis Fresh faced in 2020. As we approach the 2021 season, hopes are high for a stable campaign of good volumes and quality.
Talk of a promising season in terms of volumes is welcome, with Genesis Fresh ready to take advantage of opportunities in Europe and beyond.
"It has been already more than a year since the Covid-19 pandemic started and the markets have changed all across the world," confirmed owner Jan Nowakowski. "It has been challenging for some sectors of the business, but there have also been new opportunities in others."
The fresh market was initially disturbed in March 2020 for two to three weeks when the world was first getting to grips with new situation, but distribution didn't stop for Genesis Fresh.
"Overall, we had more demand for fruit and vegetables last year as consumers started to think more about their health and diet," Nowakowski continued. "Of course, during the first and second waves of Covid-19 most of the restaurants and horeca businesses have been closed. We have observed the opening of new companies focusing on home deliveries as lockdown forced people to work from home."
What of apples specifically? The past two years saw production in Poland fall due to unfavourable weather, notably spring frosts and then hail during the late spring and autumn. While this has not stopped Genesis Fresh fulfilling its orders, it has limited its opportunities in growth markets, according to Nowakowski.
"We have had just enough volume to fulfil the demands of our clients," he said. "On the other hand, the quality was not quite enough to supply far-off destinations in Asia. So, we limited the volume of those apple shipments travelling 30-40 days in reefer containers, and built up stable growth of distribution in Europe."
Looking ahead to the 2021 season, things look promising. Poland avoided the frosts that hit some key European production regions in April, with early predictions of a strong campaign.
"The weather hasn't affected us so far and we are earlier than the south of Europe, places like France and Italy, which were hit by those April frosts," Nowakowski outlined. "Our main difficult part of the season is in the middle of May when bloom is in full swing. At the moment, the weather forecast is showing zero risk of night frost. We should have good production of apples this season."
Markets across Europe will remain crucial for Genesis Fresh as always, but given the forecast for higher production the group will be looking to export apples to clients in other markets.
These include the likes of Asia and Africa, and the company is already in talks with potential new partners and clients to discuss shipment conditions ahead of the new crop.
The varietal mix produced by the company is also important, and Nowakowski pointed out that one area in particular is seeing growth.
"More and more Gala and Red Chief apples have been offered by us each year," he outlined. "These still make up about 10-15 per cent of all apples offered, but the volume is increasing. We grow mostly bi-coloured apples, like Idared, Jonagold, Champion, Elise, Gloster or Ligol, which was actually promoted in Asian countries three years ago. This was a good move to offer alternative varieties to well-known Gala apples."
One area of the business that has had to adapt significantly during the pandemic is marketing, with lockdowns and limitations rendering in-store and on-site campaigns temporarily redundant. A different approach has been required, and this will continue for some time.
"During the pandemic period of 2020, on-site marketing was not an option," he added. "We have adapted and have been using online promotion and marketing campaigns to offer our finest apples to our clients. This strategy will continue in 2021 and in the coming years."