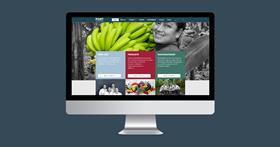 Port International has unveiled a new corporate image to usher in the New Year.
As well as revamping its logo and refreshing the colour scheme of its subsidiary companies, it has overhauled its website, adding extra information and a new design.
Port said the focus of the website is now on the company's sustainable orientation, high quality standards and the cooperative relationships with customers, logistics partners and producers.
It also includes a new feature allowing job applicants to send their application easily and directly via the platform.
'It was important for us to retain our recognition and yet appear more modern,' said managing director Mike Port.
The website is now available at www.port-international.com