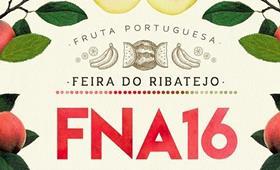 Fruit will play a starring role at the 53rd National Agricultural Fair which takes place in Santarém, Portugal on 4-12 June.
The event will include a space sponsored by the National Federation of Producer Organisations dedicated to a different fruit each day, highlighting the growing role of fruit production and exports within Portuguese agriculture.
According to Luis Mira, secretary general of the Portuguese Confederation of Farmers, it is becoming increasingly important for producers to communicate with consumers about the state of Portuguese agriculture today.
Speaking to the Lusa news agency, Mira emphasised the growing role of technology within the industry.
"Modern agriculture is all about computers, drones and sensors and relies as much on data collection as on past traditions," he said. "Today it is possible to produce more cheaply than 30 years ago and this is not only due to the common agricultural policy but also to the major technological revolution that has occurred, and that many consumers are largely unaware of."
One of the highlights of this year's fair will be an international seminar on the major challenges for innovation in agriculture. Participants include Phil Hogan, the European commissioner for agriculture and rural development, Carlos Moedas, European commissioner for research, science and innovation; and José Graziano da Silva, director general of the United Nations Fund for Food and Agriculture.
The seminar, which takes place on 9 June, is one of 40 conferences and workshops that will cover a range of issues including accounting, finance, investment and exports.
The show is expected to attract around 200,000 visitors.