Export value rises in 2022/23 season despite lower volume
Chilean stonefruit exports fell 11 per cent in volume but increased 19 per cent in value to in 2022/23. Asoex said 242,000 tonnes of stonefruit worth US$409m was shipped, making it one of the best campaigns in recent memory.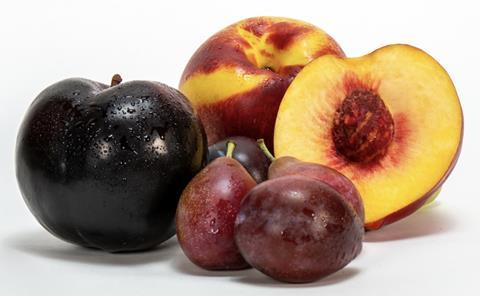 Japanese plum production fell 19 per cent from 98,000 tonnes in 2021/22 to 79,000 tonnes due to a decrease in planted area and lower fruit set caused by frost and rains. Nectarine volumes dipped 5 per cent to 81,000 tonnes, but they still registered their second biggest season ever.
Shipments of European plums totalled 58,000 tonnes, a fall of 3 per cent on the previous season. Once again, China was the main market for this variety, taking 99 per cent of the export total. Peach exports continued their downward trend, falling by 15 per cent to just under 23,000 tonnes.
China drives export growth
China was the fastest growing market, thanks to the easing of logistical disruptions caused by the pandemic.
"This season the logistics went very well, returning to normality, which allowed the stonefruit to be shipped on the Cherry Express, which has three or four departures per week," said Asoex president Iván Marambio.
"This meant we could reach this market with very good quality fruit. In addition, there was a good rotation of the fruit, especially in white nectarines and the famous D'agen (European plum)."
US needs boost
According to Asoex marketing director Ignacio Caballero the US market saw mixed results, with sales slowing after a strong start to the season. "On the one hand, we had to compete with the beginning of the grape season, while the large stonefruit volumes that were concentrated and accumulated in the second part of the season also affected sales," Caballero noted.
"However, the general results were better than in previous seasons, but without a doubt there is a need to continue working on this market, betting on a varietal replacement, focused on quality and condition of arrival in this market."
Big drop in Europe
Shipments to Europe continued their downward trend, mainly because of strong competition from South Africa. Exports to this market have contracted by 43 per cent in the last six years, totalling just 21,000 tonnes in 2022/23.
Exports to Latin American markets fell 4 per cent in volume to 47,000 tonnes but Asoex reported good results in Brazil and Mexico.
Good future prospects for projected volume
Marambio noted that this has been the best season for Chilean stonefruit since the Chinese market opened, with European plums and white-fleshed nectarines both performing particularly well.
"Both products show good results with the weekly volumes that are arriving, with good prospects for the coming years as long as weekly concentration is avoided, which must be accompanied by good logistics and promotional activities that encourage their consumption," he said.
Marambio further noted that Japanese plum production is expected to stabilise in the coming seasons, with an increase in planted area for earlier varieties bringing more balanced supply and avoiding a concentration of volume in peak weeks.
"The challenge will be to see if we can restore our historical position in the European market or if we'll be left behind by the competition," he said.