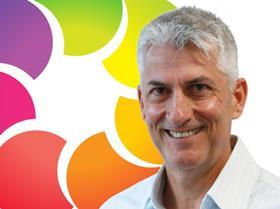 Prepared fruit supplier PrepWorld, part of the BerryWorld Group, has formed a new company to develop sales of high-quality and innovative prepared fruit packs in Spain.
According to the company, PrepWorld Spain aims to build on its expertise and experience of supplying fresh-cut fruit in the UK and offer Spanish consumers the same kind of products but with "a distinctly Spanish twist and flair".
In order to deliver a truly Spanish offer, BerryWorld Group has established a joint venture with Surexport Compañia Agraria, a major Spanish grower, marketer and exporter of soft fruit.
The new business will be based in Valencia, which is expected to provide an excellent geographical location from which to supply the Spanish market, as well as a good access point for the best of local and international produce.
PrepWorld managing director Ben Olins said the group had been discussing the potential of a new prepared fruit business in Spain with Surexport for a number of years.
"We believe that the factors that have made PrepWorld successful in the UK – a focus on quality, innovation and high technical standards – will work well in the Spanish market," he explained.
Surexport managing director Andres Morales agreed the Spanish market was ready for such a venture. "With the expertise of our partners in a more mature market for prep and our knowledge in production and premium varieties, we will bring delicious, high-quality, healthy products to the Spanish consumer," he said.
PrepWorld Spain will be led by new appointment Pepe Morant, former general manager of Del Monte Fresh Spain & Portugal and a man with extensive experience of the fresh produce business in both Spain and the UK – including Univeg-Katopé, SanLucar and Thames Fruit.
He commented: "I am delighted to lead this project that will take Spanish fruit consumers into the new generation of ready-to-eat convenience shoppers. Both partners have the added value needed such as the experience, team, resources, research, innovation and range of high-quality produce to develop a unique experience for our demanding Spanish consumers."