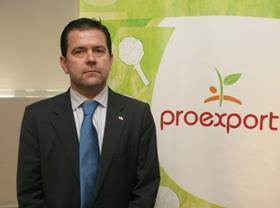 Murcian producer and exporter association Proexport is urging the public not to hoard food unnecessarily amid fears of coronavirus. As panic buying takes a hold across Spain and supermarkets run out of food, the association's president, Juan Marín, has made a call for calm.
"The Spanish fruit and vegetable sector has shown its ability to continue meeting the needs of consumers in this crisis and we will continue to do so," he said.
Although the wave of panic buying is causing stocks of some products to run out intermittently, shelves are being restocked daily, Marín noted.
"The worst thing that can happen is fear. Let us trust the health authorities and also those who produce and supply the food we need," he continued. "Spanish fruit and vegetable producers and the distribution sector demonstrate their efficiency every day."
Proexport joins the government, business associations and consumer groups in calling for calm, pointing out that people should not buy food "just in case" as this could cause someone who may need it more urgently to lose out.
Praising the efforts of Murcian workers in keeping supermarket shelves stocked, Proexport said: "We reiterate that our companies and workers continue to work to guarantee healthy food both in normal situations and in extraordinary situations such as the one we are experiencing now.
The association also called for the government to implement specific measures to maintain the capacity to produce food.
Fruit and vegetable producers require special and proportionate actions to continue doing our work, without compromising the safety of our workers," it said.
Proexport also reminded consumers of the need to consume fruit and vegetables to protect their immune systems.
"There is no specific diet to protect us from viruses, nor from coronavirus, but following a healthy diet is once again a basic tool and it is important to follow the recommendations of the health authorities," it said.
"The pattern of the Mediterranean diet where fruits, vegetables and vegetables mainly predominate is highly recommended."