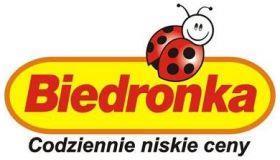 Jeronimo Martins has revealed that it achieved net profit growth of 41.4 per cent during the first half of 2011, a result that it has described as a 'remarkable evolution' given an unstable European and global economic climate.
Consolidated sales jumped 17.5 per cent through the six-month period to €4.7bn, the Portugal-based group noted, with earnings before interest, taxation, depreciation and amortisation (EBITDA) up 24.4 per cent to €311m.
The strong performance was again driven by the retailer's Polish unit, Biedronka, which saw like-for-like sales climb 16 per cent in the first half and EBITDA growth of 42.2 per cent.
'The excellent performance in the first half confirms our best expectations regarding the growth of Biedronka in Poland,' said group CEO Pedro Soares dos Santos. 'Also our formats in Portugal, despite a difficult macroeconomic environment, proved to be highly resilient, and delivered sales and EBITDA growth, positively contributing to the Group's performance.
'The performance registered in the first semester reinforces our view that Biedronka will keep driving the strong growth of the Group in 2011, and contributing to the strengthening of our cash flow generation and balance sheet,' he added. 'We will continue to explore new ways to grow while maintaining under control the risk profile of our Group.'