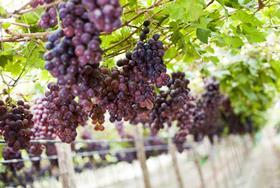 Peru's exports and tourism promotion board, PromPeru, has announced it is relocating its office to Bangkok, Thailand after almost five years in Hong Kong.
PromPeru cited the growing importance of the Thai market to Peru's export strategy as the reason behind the relocation.
"From 2021, Bangkok will be home to the Peruvian organisation's promotional office in South-East Asia," PromPeru said in a press release.
Avocados, grapes, cranberries and asparagus lead Peru's exports to Thailand last year, with the biggest boom recorded in cranberries, which increased in value by 747 per cent compared to the previous year.
The main objective of PromPeru's trade office in Bangkok will be to increase the demand for Peruvian produce through new trade agreements and promotional actions.
Over the coming months, PromPeru said it will increase promotions across leading e-commerce platforms in Thailand.
In addition, leading supermarkets such as Tops, Foodland, Makro and Max are also offering their customers Peruvian avocados and cranberries online in August and September.
'In Thailand we are committed to direct consumer promotion because, according to Food Export, around 54 per cent of Thai people search for food from the West and therefore buy imported foodstuffs', explained trade commissioner of PromPeru in South-East Asia, Erick Aponte.
Peru's main export markets in Asia are China, Hong Kong, South Korea and Japan, while Indonesia, Malaysia, Thailand, Vietnam and Singapore remain markets with untapped potential.