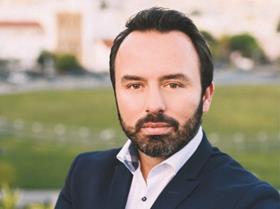 The Mohammed bin Rashid Innovation Fund (MBRIF), operated by the Emirates Development Bank (EDB), has announced a disbursement of AED5.5m (US$1.5m) to Abu Dhabi-based agricultural start-up Pure Harvest, according to a report from Hospitality News Middle East.
Pure Harvest was founded in October 2016, focused on the production of greenhouse fruit and vegetables in arid climates, utilising advanced hydroponic and climate management technologies from the Netherlands.
Pure Harvest's aim is to enable local fresh fruit and vegetable production all year-round, using advanced, resource-efficient growing methods.
The current fund from MBRIF will reportedly be used for the construction of Pure Harvest's foundational, high-tech greenhouse in Nahel, UAE.
"We are pleased to support Pure Harvest," said Haytham Kamhiyah, CEO of Emirates Development Bank. "Producing fresh quality food using breakthrough technology, the business today is playing a critical role in advancing the UAE's food security ambitions. As the Mohammed bin Rashid Innovation Fund portfolio continues to grow, we proactively look to engage with entrepreneurs who are pushing the limits of innovation to bring unique solutions to today's problems. We look forward to working closely with the team at Pure Harvest to help accelerate their growth here in the UAE and around the region, addressing food security issues."
In keeping with the UAE's National Innovation Strategy, MBRIF explores funding in innovative businesses in various fields, including renewable energy, transportation, education, health, water, technology and space.
"Pure Harvest was launched with an ambition to offer true and tangible food security, helping the country's mission toward self-sufficiency and environmental sustainability," said Sky Kurtz, co-founder and CEO of Pure Harvest. "We invest in world-leading controlled-environment agriculture technologies to deliver consumers the absolute best quality produce. As a UAE-based business, we are honoured to be supported by MBRIF, and this strategic disbursement is instrumental in building our foundational high-tech greenhouse project, which will ultimately unlock future growth opportunities for us."