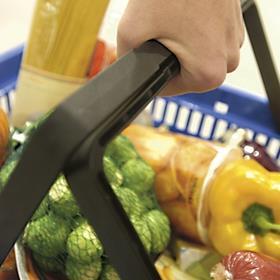 Dutch retailer Ahold has announced that consolidated net sales jumped 12.9 per cent during the fourth quarter (Q4) of 2008, hitting €6.6bn, driven by 'strong' holiday sales in the US and the Netherlands.
Net sales at Albert Heijn in the Netherlands increased 11.6 per cent to €2.2bn during the quarter ended 28 December, while Albert/Hypernova in the Czech Republic and Slovakia saw sales jump 3 per cent to €440m.
In the US, net sales at Stop & Shop/Giant Landover rose 2.8 per cent to US$4bn (€3.04bn) for the period, with sales at Giant-Carlisle increasing to US$1.1bn (€836m) – a year-on-year rise of 7.9 per cent.
For the full year, net sales were €25.7bn, up 3.3 per cent compared with 2007, with sales up 6.9 per cent at constant exchange rates.