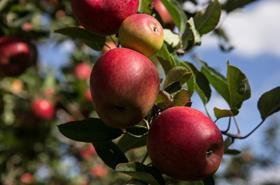 Students in Selah, Washington will receive Jazz apples, donated by Rainier Fruit and T&G Global, as part of a broader 'Meals on the Move' programme set up by the Selah School District, aimed at supporting local families during the coronavirus pandemic.
With national, state and local quarantine regulations now in place, many students and families have felt the impact of sudden changes that will affect their financial and food security.
Leader in the US apple industry, Rainier Fruit, and marketing partner, T&G global, donated 12,000 apples and 26,000 plastic bags to the district. It's expected this donation will help deliver more than 3,200 daily meals to local students.
Rainier Fruit employs a large cohort of local community members and, in a statement, said it understands the responsibility that comes with that.
Mark Zirkle, chief executive of Rainier Fruit, said the company's mission; Wholesome to the Core, was not just a slogan
"We are a small, tightknit community and in times like these Wholesome to the Core extends beyond Rainier Fruit. It is a call to do the right thing by our neighbours and something as small as keeping our kids healthy in a time of uncertainty is always the right thing to do," said Zirkle.
Cecilia Flores Paez, head of marketing for T&G Global North America, echoed that sentiment, adding it's near impossible to prepare for the current situation.
"No child expected to go to school one day and be quarantined at home the next without access to their teachers and their friends," said Paez.
"Moreover, these same kids who are living in uncertain times may have to skip traditional school, but they shouldn't have to skip healthy meals – that is the certainty we can provide in uncertain times."
In addition to the more than 12,000 Jazz apples donated to the Selah School District, Rainier and T&G are also working with local logistics providers in Seattle and Portland to make similar donations to schools in other regional communities.