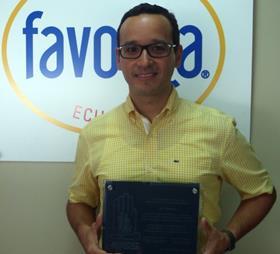 Ecuadorian banana supplier Reybanpac, producer of the Favorita brand, has received the 'IESS Recognition of Good Business Practices 2019' award from the Ecuadorian Institute of Social Security (IESS).
The company was recognised for having the "highest number of affiliates nationwide during the 2018-2019 period" and was the only company in the agricultural sector to be recognised in this category.
This event seeks to encourage and recognise the contribution of public and private organisations in the generation of formal employment and compliance with laws and regulations. Around 500 companies applied to participate in three categories.
"We are convinced of the value of our team of collaborators and will continue with our responsibility as employers to guarantee access to social security and thereby strengthen sustainability," said human resources manager Kevyn Duque.