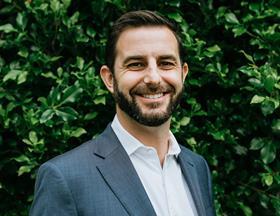 Three weeks shy of opening its new global headquarters, packhouse and coolstore in Hastings, New Zealand, Rockit Global (Rockit) has announced the appointment of Steven Anderson as its new chief financial officer.
Anderson boasts an impressive résumé that includes nine years with Fonterra. His previous roles with the dairy giant include commercial manager for the company's domestic food service business, and most recently general manager commercial for Fonterra's global organics business.
He also has background in banking, having enjoyed stints at both Deutsche Bank and Lloyds Banking Group.
Rockit chief excutive Mark O'Donnell said he "couldn't be happier" to have succeeded in attracting Anderson to the team.
"This is a very exciting and interesting time for Rockit as we push further into existing markets, develop new ones, and lead the way in the innovation space," said O'Donnell. "To achieve our goals, we're quickly growing an excellent team with broad capability. Steven will take a key role in ensuring we continue to innovate, think differently and move at pace."
Anderson, who will commence his role in August, said he is proud to be involved with a world-leading business like Rockit. "I'm very excited to be joining such an innovative team and one that has achieved so much over the last few years," he explained.
"Rockit is a company evolving quickly, and I'm looking forward to being part of this important phase of its growth journey and delivering on the extensive opportunities in front of us."
Rockit's new global headquarters will officially open on 1 June, and are set over 21,000m².
Equipped with automated packing lines, coolstore technology and assisted processing, the new facilities will enable Rockit to pack 400,000 - 500,000 tubes of the fully mature snack apples each day at peak production. This is anticipated to lead to the company delivering 120m apples to consumers around the globe in 2021.
"Such exponential growth has prompted us to continue expanding our team, and alongside Steven, we have made a raft of further appointments across the business," said O'Donnell.
"One of our new faces is that of Tom Lane, who joined our senior leadership team this month from Coca-Cola Amatil, in the role of general counsel."