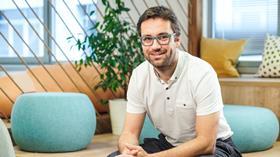 Online retailer Rohlik Group has come to the aid of Czech farmers following the closure of all Christmas markets in the face of the country's worsening Covid situation.
On 25 November, the government announced that all markets were to shut with immediate effect – significantly impacting fruit and vegetable growers' sales in the run-up to Christmas.
The next day, Rohlik said it would give market suppliers, vendors and producers the opportunity to sell their products on its platform within three days.
"The sudden closure [of the markets] will have a major impact on vendors at the markets, who will miss out on one of the most popular shopping events for the second year in a row," said Olin Novák, CEO of Rohlik in the Czech Republic.
"As the largest Czech online grocery delivery service, we feel we have a responsibility to offer such small producers and retailers support during this period of closed Christmas markets through the opportunity to sell their products online through us."
Christmas vendors can join the initiative by filling out a simple online form. Once accepted, Rohlik has committed to paying for the goods within seven days, regardless of whether they have been sold.
Novák said the retailer had already received almost 800 emails since announcing the initiative, with the first vendors onboarded on Sunday.
"We now have our first 50 Christmas market vendors online and are working on adding more," he stated.
In addition to selling their products on its website, Rohlik is providing marketing support for more than 350 farmers who have set up their own e-shops by providing links to their websites.
Rohlik's Farm-to-Door programme, which is in operation in every European country the retailer operates, is one of its key competitive differentiators.
"We're capable of delivering farm fresh produce literally from the farm to the customer's door in as little as six hours," Novák explained.
"Alongside that we have launched a support programme for partner farmers covering financing, logistics and packaging, marketing support and preferential payment conditions cutting payment times to farmers down to three days.
"As a result, we were able to put their products on sale within 48 hours, while traditional retail players claim that listing such goods is a job for a year."