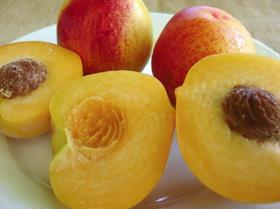 South Africa's table grape, raisin, topfruit and stonefruit industries have established a new Tissue Culture Facility (TCF) in an effort to keep up with international trends and to make sure local producers have access to world-class plant material.
The facility was opened by Western Cape minister of agriculture Dr Ivan Meyer, at Bernheim Farm near Paarl.
While the facility will primarily serve these industries, where capacity is available other commodities will also be included in operational plans, according to Hortgro.
Hortgro said that the industry hopes the facility will mainly focus on, and address the shortage of, available rootstocks and ensure quick multiplication of desired plant material for the various sectors.
The TCF will supply the industry with clonal rootstocks grown through rapid multiplication of in-vitro plant material. This will ensure that enough plant material is supplied to the South African industries at a lower price than through imported material that is currently available to the industry.
In addition to loan funding provided by shareholder commodity groups, the initiative is supported through a R10m investment injection by the Western Cape Department of Agriculture.
Meyer said at the opening that unlocking the potential of technology and creating capacity for agriculture were key drivers in growing the sector.
"We believe in partnerships and collaboration,' he outlined. 'What makes the industry TCF initiative more impressive is that it is not tied to one commodity but it will service industry as a whole which will benefit all producers."
Meyer said that 55 per cent of South Africa's agricultural exports were produced in the Western Cape. "We have great potential, we have to think big. That is why farmer support, market access, increased exports and job creation, especially for women, are key focus areas."
It was important to ensure the safety and security of the farming industry and to bring wellbeing and dignity back to people, he continued.
"One way of achieving this is by creating jobs for women, and I am happy to see that there are already many women working at the TCF."
Charmaine Stander, TCF manager, said that new generation genetics (cultivars and rootstocks) would be multiplied at the facility, enabling the industry to compete and penetrate discerning world markets.
"This includes Africa as a key focus, within the Southern African Development Community context, with South Africa as a gateway to providing phytosanitary accredited plant material,' Stander added. 'In this regard, it will establish the Western Cape as a technology leader in the global industry."