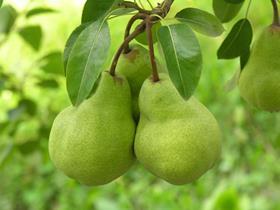 Exports of Argentine pears and apples increased by 30 per cent and 22 per cent respectively in the first quarter of 2020, according to the Ministry of Agriculture, Livestock and Fisheries.
Russia became the main export destination for Argentine pears in the January-March period, taking more than half of the total volume exported to this market during 2019 (81,000 tonnes).
"Between January and March, pear shipments to Russia totalled 44,900 tonnes worth more than US$31m, representing 30 per cent of all exports," said a representative of the Ministry.
Apple exports in the same period reached 3,200 tonnes worth more than US$2m, an increase of 22 per cent on last year.
The Ministry noted that Argentine suppliers benefit from the preferential customs tariff applicable in countries of the Eurasian Economic Union to exporters in developing countries.