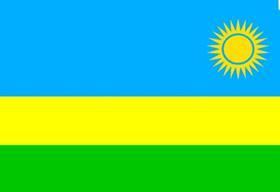 Interprofessional organisation COLEACP, in close collaboration with the World Bank Group and the Government of Rwanda, is holding a half-day workshop in Brussels on 15 October in order to promote investment in the African country's horticulture sector.
Rwanda grows a wide range of fresh produce, including avocados, bananas, mangos and papaya, as well as sweet potatoes, beans, corn and peas.
The government's aim is to increase yields, farm revenues and export sales in the sector through increased foreign direct investment, contract sales and the establishment of trade links to Europe and elsewhere.
The occasion will be used to present the 'unique value proposition' of Rwanda's horticulture sector' and to respond to investors' questions regarding 'investment climate conditions, recent developments and investment opportunities', according to COLEACP.
It will also be used to brief EU investors, retailers and importers on the objectives and agenda of the high-level, invitation-only agribusiness investor forum to be held in Kigali on 3 November.