South African authorities to support the country's citrus industry when ot comes to access in Far East and South East Asia
South Africa's minister of agriculture, land reform and rural development, Thoko Didiza, has said the government will be supporting the country's citrus sector through its multilateral relations with Vietnam, Philippines, and Singapore to promote greater market access in the East.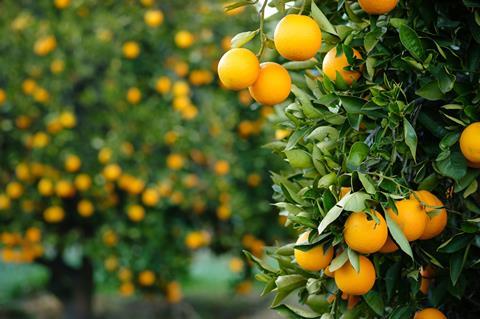 Speaking at the Citrus Growers' Association (CGA) Citrus Summit in Gqeberha, the Eastern Cape, Didiza also acknowledged that citrus growers had faced many challenges during the past year, including load shedding and the new false codling moth (FCM) regulations passed by the EU, which threatens orange exports to the region.
She said the government was commitment to supporting the industry through broadening its relations with Vietnam, Philippines, and Singapore, while also working closely with her department's Load Shedding Response Task Team to come up with solutions to mitigate the impact of power outages on the agricultural sector.
South Africa has seen unprecedented disruptions in its power supply network this year and the fruit export industry in general has been severely affected.
The ability to place future growth in citrus volumes across the world's markets and to overcome logistics problems have previously been highlighted as major challenges. The industry has also emphasised the important role of the government in supporting the industry.
As expected, citrus growers spent much time discussing the impact of the FCM regulations during the 2023 season, which the CGA says could result in additional costs and loss of income of more than R500m for growers this year.
With citrus exports expected to grow by 10m cartons per year for the next decade, reaching 260m cartons by 2032, the CGA Summit focused on the opportunities to explore and challenges to be overcome to ensure the increased production can be shipped and absorbed by key export markets.
"Increased market access priorities over the next few years were identified as the United States, European Union, Thailand, South Korea, India, Japan, Vietnam, the Philippines, and Thailand," said the CGA in a statement. "Sustainability and energy resilience in the context of the growing demand globally for citrus, was also discussed."
CEO Justin Chadwick told growers that the purpose of the Summit was not only to develop a plan for future growth, but was also to explore opportunities and prospects jointly for the development of the CGA's inclusive growth plan, which will empower especially black growers.