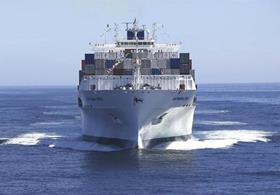 Belgium-based shipping line Safmarine has announced that it is suspending its service to the Port of Tangiers in Morocco, citing poor service as the principal reason.
'The combination of repeated disruptions and a lack of any guarantee of improvements in the foreseeable future has prompted the decision to move business out of the port,' the company stated in a letter to its customers.
Safmarine further revealed that it was relocating its business to the Spanish ports of Algeciras and Malaga, where it would utilise the facilities of sister company APM Terminals and South Korean company Hanjin Shipping.