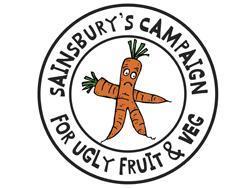 UK supermarket chain Sainsbury's has reportedly cancelled plans for a healthy eating campaign centred around mis-shapen vegetables after it was discovered that individual members of its staff could face prosecution under EU regulations.

The company had intended to go deliberately against current trading rules on mis-shapen, visually imperfect fruits and vegetables by launching a Halloween range of products – including 'zombie brains' cauliflower, 'witches' fingers' carrots and 'ogres' fingernails' cucumbers – aimed specifically at encouraging children to eat more fresh produce.

The range would have been sold at up to 40 per cent cheaper than standard produce.

However, a spokesman for Sainsbury's told the Guardian newspaper that the range had been pulled because individual store managers could be prosecuted. 'Obviously we could not ask our staff to risk a criminal record for the good of the company,' the company said.

The supermarket chain has now launched a Save Our British Fruit and Veg campaign on its website as it bids to encourage the EU to relax strict specifications on selling cheaper, 'imperfect' fresh fruits and vegetables.

According to the Guardian, the retailer has written to EU Agriculture Commissioner Mariann Fischer Boel expressing concerns over what it refers to as 'bonkers' regulations. It has also launched an online poll for customers to join the fight for 'wonky' fruit and vegetables.

One store manager told the Southampton Daily Echo newspaper: 'We're not allowed to use up to 20 per cent of what's produced in this country, and in the current credit crunch climate we can't continue to waste this much food before it even leaves the farms. Buying wonky veg would have saved cash-strapped Southampton shoppers up to 40 per cent on some items such as carrots. It not only saves money, it also reduces waste and supports our British farmers."

However, the EU has already announced plans to re-examine the regulations. On 12 November, European Commission officials are expected to vote to relax the rules on 26 of the 36 regulated fruits and vegetables. Any approved changes will come into force from July next year.

Richard Hirst, horticulture board chairman at the National Farmers' Union, told the Guardian it supported the retailer's campaign. 'Farmers and growers work extremely hard to produce quality food, but nature does not always comply with a perfectly rounded apple and poker-straight carrot,' he said.