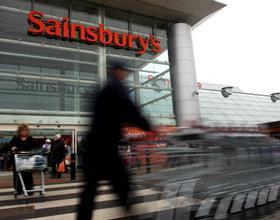 UK retailer Sainsbury's has become the first supermarket to launch new heat-sealed polyester lidding on its fruit packaging, replacing clip-on lids on its cherry, plum and strawberry packs.
The film, designed by Amcor Flexibles, reduces the weight of packaging by up to 87 per cent, which in turn saves the group up to 333 tonnes of plastic each year.
As the film is printable, additional labels are not required on the produce.
'One of our customers' main environmental concerns is excess packaging – we aim to ensure that the packaging amounts and types are appropriate,' Stuart Lendrum, packaging manager at Sainsbury's, told local press. 'By replacing the plastic lids on our strawberries with sealed film, we were able to save 333 tonnes of plastic per annum and additionally provide our customers with an easy-peel opening solution.'