First half performance is "strong" despite challenging market environment, as group confirms it is on track for yearly and long-term targets
Greenyard has released its financial results for the first half of the year, highlighting a rise in net sales and adjusted EBITDA.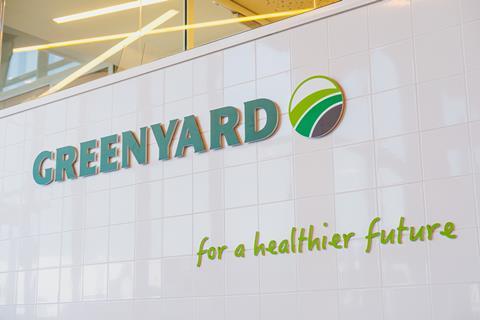 Reported sales increased 9.5 per cent to €2.52bn for the six-month period, while like-for-like sales were up 11.2 per cent to €2.49bn.
The group noted that climbing sales had been driven by 1.7 per cent volume and 9.5 per cent price increases, on top of an already inflationary environment last year.
Adjusted EBITDA jumped 12.3 per cent year-on-year, up from €80.4m to €90.3m in 2023/24,
Greenyard's net result from continuing operations remained stable through the first half at €7m, impacted by higher interest costs and depreciations.
"Having recently joined the company as group CFO, it is good to see a strong performance, particularly in challenging market conditions," said Nicolas De Clercq.
"Volumes grew further and inflation effects are being mitigated within the group, creating a platform for further growth in profitability and cash flow.
"The pure plant experiences Greenyard can bring with its three divisions are clearly bringing value for our customers and their consumers," he added.
For the full year 2023/24, Greenyard said it was aiming to reach €175m-€180m of adjusted EBITDA and €4.9bn of net sales.
The group also confirmed its ambitions of reaching €5.4m of sales and between €200m-€210m of adjusted EBITDA by March 2026.