Programme aimed at the fresh produce company's youngest employees who wish to boost to their careers
SanLucar and the German Chamber of Commerce for Spain (AHK) have launched a new programme, 'Commercial Expert in Fruit and Vegetables', a new qualification to train young employees.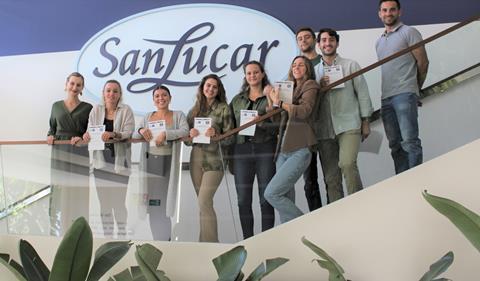 According to the company, the two-year programme offers young SanLucar workers the opportunity to push their careers forward in the agri-food sector.
During the first edition of the course, participants will include junior commercials from the fruit and vegetable sector as well as employees from other areas of the company who have "demonstrated the skills to grow in the commercial field".
"To us, it was important having a programme that focuses on what we call experience learning – the combination of theory and practical experiences such as field visits, to better learn about the product and our cultivation partners," said programme manager Jessica Scheidig.
"The training is also oriented towards learning on the job," she explained. "That means the direct application of what has been learned through the implementation of projects, and the integration of the experience gained in the day-to-day work of our junior employees."
The 'Commercial Expert in Fruit and Vegetables' classes are taught at the SanLucar headquarters in Valencia by company professionals – experts with experience in key areas of the business such as purchasing, sales, logistics and production.
"The fruit and vegetable commercial is a true specialist in the area," said Nils Ahmad, director of training and Development at SanLucar. "A professional with very specific competencies and a deep knowledge of the product, logistics and sales processes.
"With this programme, we are responding to the complexity involved in the development of a good commercial within the agriculture industry."
SanLucar employees who successfully complete the training will receive a diploma certified by AHK.