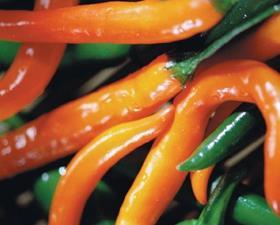 A release on the US Food and Drug Administration (FDA) website has revealed that California-based group WorldVariety Produce is recalling Serrano peppers as they may be contaminated with salmonella.
The affected peppers were isolated in 300 cases from Lot number 69073901, product of Mexico, FDA revealed, and no illnesses have been reported to date.
Sold from bulk displays between 1 March and 18 March 2011, the Serrano pepper recall extends only to Walmart stores in Wisconsin, Montana, Utah and Wyoming, in addition to Jewel-Osco stores in Illinois.
The recall was the result of a routine sampling programme by the United States Department of Agriculture (USDA) which revealed that the finished product contained bacteria, with WorldVariety ceasing production and distribution, and FDA and the California Department of Public Health joining the group in investigating the cause of the outbreak.