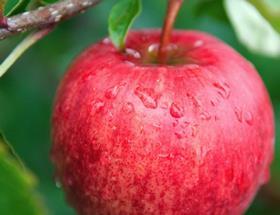 Southern Hemisphere apple production is expected to increase by 6 per cent to 5.09m tonnes in 2021 compared to last year according to the latest estimate released by the World Apple and Pear Association (WAPA).
The forecast, which covers production in Argentina, Australia, Brazil, Chile, New Zealand, also shows that pear production to remain broadly stable this year at 1.346m tonnes.
Australia, Brazil, and South Africa are set to see respective increases of 23 per cent, 20 per cent and 6 per cent in apple production, while the New Zealand crop is expected to contract by 5 per cent and production in Argentina and Chile is forecast to remain unchanged.
Chile remains the largest Southern Hemisphere apple producer in 2021 with 1.512m tonnes, with Brazil in second place (1.130m tonnes), followed by South Africa (1.013m tonnes), Argentina (617,000 tonnes), New Zealand (547,000 tonnes), and Australia (271,000 tonnes).
Gala remains the main variety, accounting for 39 per cent of total production, followed by Fuji (14 per cent) and Red Delicious (13 per cent).
Export figures are estimated to remain stable overall at 1.692m tonnes with Chile anticipating little change at 650,773 tonnes; South Africa set for a 4 per cent increase to 476,000 tonnes and New Zealand exports set to contact by 7 per cent to 372,000 tonnes.
Pear output is on course to be 2 per cent up on the average for 2018-2020. The increase in South Africa, Australia, and Argentina of 3 per cent, 2 per cent, and 1 per cent respectively are expected to compensate for the 3 per cent and the 10 per cent decrease in Chile and New Zealand.
As in previous years, Packham's Triumph and Williams BC/Bartlett are the major varieties, making up 36 per cent and 28 per cent of the total volume respectively.
Pear exports are forecast to increase by 6 per cent compared to the previous year to 708.690 tonnes, with a 12 per cent increase for Argentina (373,996 tonnes), a 2 per cent increase for South Africa (214,361 tonnes), and a 3 per cent decrease for Chile (108,315 tonnes).